Find The Right Package For Your Pup
Curriculum & Expectations
Curriculum & Expectations
10-Day On-Leash Board & Train
Puppy Training Consultation
Curriculum & Expectations
This consultation will give your new pup a good foundation for basic obedience! We can teach you how to house train your dog so they quit having accidents in the house! Also, we will train your pup to let you know when it has to go outside. Finally, we will be happy to answer any questions you have regarding your new puppy or its' training.
Curriculum & Expectations​
Is your goal to have your dog become a therapy dog? This specially designed 8-lesson course prepares you and your dog for their therapy dog testing and certification. Many of our former clients easily pass their therapy dog certification after our training program. Upon successful completion of this program, we can evaluate and certify you and your dog through Therapy Pets Unlimited.
Curriculum & Expectations
This specially designed program is for dogs with aggression or reactivity issues around other dogs. This 8-lesson program includes our basic obedience package, as well as additional lessons working with you & your dog around other dogs in different scenarios. This will give you and you dog the skills, tools, and desensitization necessary to put you back in control.
3 Weeks & 3 Additional Lessons
This program is for dogs struggling with: dog-on-dog aggression, dog-on-human aggression, or a mixture of both.
This program will consist of:
do you have questions for us?
Or Call us for a free consultation today!
About Off Leash K9 Training
Dog Trainers Who Are Recognized Around The World!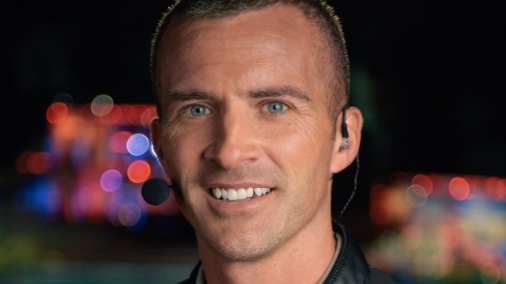 Nick White is the Owner and Founder of Off Leash K9 Training.  Nick is a former US Marine and former US Secret Service. He currently has over 130+ dog training locations throughout the United States. 
Nick is globally recognized as being one of the top dog trainers in the world.  He has 2 official world records in off leash obedience, named on Wikipedia as one of the top 20 dog trainers in the world, recently named top 10 trainer in the world by bestdogtrainers.org, has been featured in many magazines and shows, and he is regularly requested by the top celebrities and athletes! He has been called upon by people such as actor Ryan Reynolds, WWE's John Cena, MLB All Star Max Scherzer, UFC World Champion Jon "Bones" Jones, and many more!
You can visit our YouTube Channel and watch over 1500+ before/after videos of Nick and his team's work!  Off Leash K9 Training has more documented videos than any dog training business in the entire world!